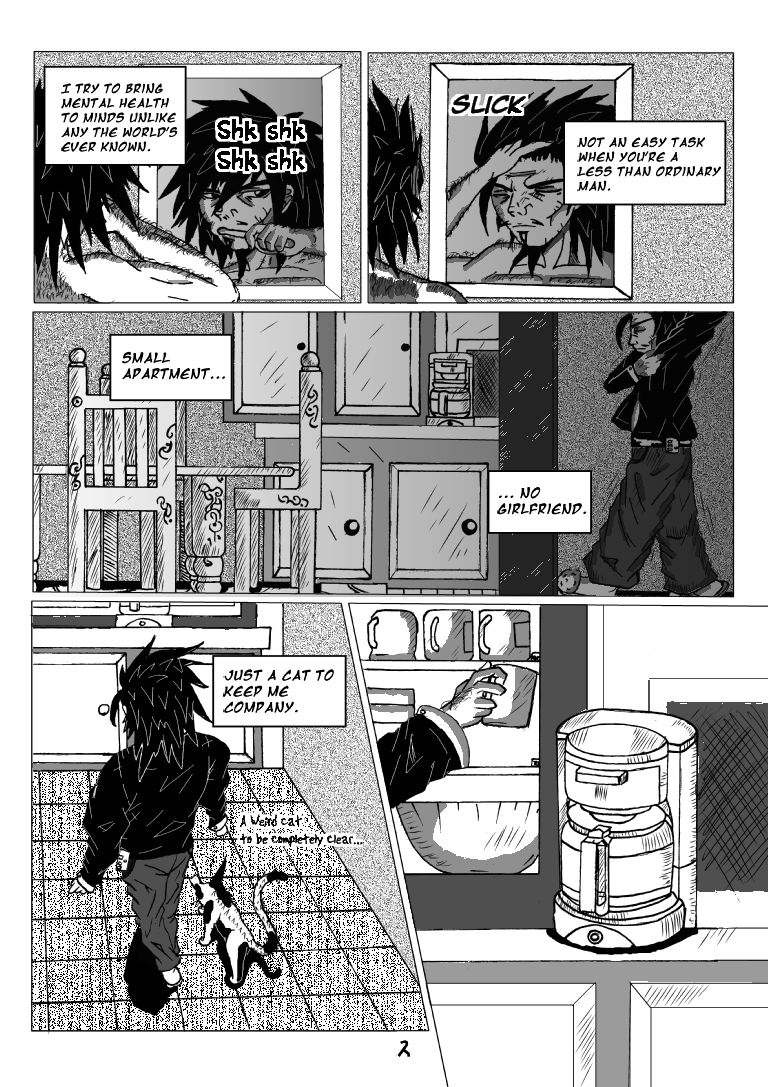 The cat's name is Veona. She's named after a cat I had that gave birth ontop of me. I was asleep in my bed doing nothing out of the ordinary, and woke up: wet , bloody, with a hairless rat (which later became a cat named Shadow Fox) on me chest, and my cat was unleashing screams that put the burning souls in hell to shame.
P.S. "A wierd cat to be completely clear..." is a adlib added by Parasite.
P.S.S. That urban fantasy I promised is comming I swear. It's called mood people, and establishing it takes time.